From Guangdong Shunde Lecong Furniture City user evaluation
---
FromGuangdongShundeLecongFurnitureCityuserevaluation GuangdongShundeLecongfurniturecitycenterdistributionroom,theuseoflighttotheelectricalzerosequencefilterdevice-ZSFGD,filtereffectcompletely88%ormore
From Guangdong Shunde Lecong Furniture City user evaluation
Guangdong Shunde Lecong furniture city center distribution room, the use of light to the electrical zero sequence filter device-ZSFGD, filter effect completely 88% or more. In particular, after filtering the harmonic, to reduce the excessive linear current problem, to solve the problem of cable overload fever, the indirect elimination of security risks, improve system safety and reliability, the use of quality since the accident, your company regularly check the service deep Thank you! Hope your company's products in the key projects to make greater contributions!
User reviews from Toyo Hiroshima Auto Parts (Shenzhen) Co., Ltd
My company car body main load of hundreds of welding machine, the load is characterized by impact, mutation, and low power factor (0.4-0.6), harmonic components. To solve these problems, our company selected the light of the introduction of low-voltage dynamic reactive power compensation filter device TSFGD response speed of only 5-20ms. According to the design requirements, the device has been running for more than two years, its work performance is stable and reliable, is conducive to suppress the voltage flicker, improve the welding quality, while the device can significantly improve the power factor, saving more than 30% Take the initiative to track the operation of the device, responsible for product upgrades and life after-sales service. Hope that the electrical continue to vigorously promote the use of the energy-saving products.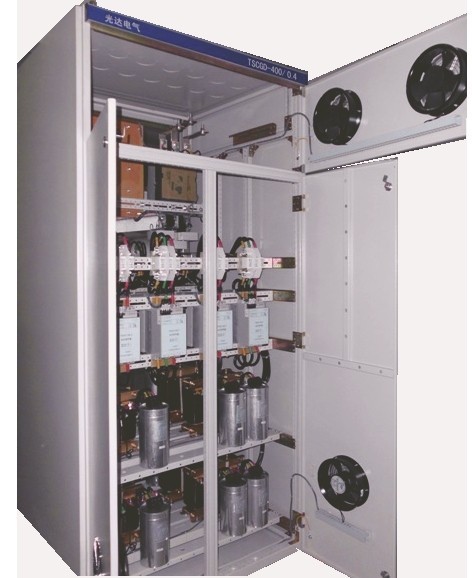 Evaluation of users from Guangdong East Thermal Industrial Furnace
Our production of industrial furnace, sintering furnace, vacuum furnace, the furnace capacity is not large, harmonic content, after many search, and finally found with the light of electrical products supporting the cooperation, the furnace supporting the use of filter equipment, For this kind of furnace design and development of the series filter device-SSFGD, its product performance is good, can compensate for no power factor at the same time, but also filter harmonics, filter rate of 80% or more, so that our product power quality parameters Meet the national standard requirements, improve our products sales and performance, in this thanks to the sincere cooperation of light, the future I will continue to continue the Secretary for a permanent good relations of cooperation!

Customer praise and thank you letter! Light electrical - reactive power compensation, harmonic control, power quality optimization experts
Follow Us

Guangdong Guangda Electric Co. Ltd.
Tel:18028173868
E-mail:gdgddq@126.com
Web:www.gd96.com
Add:Shiyou Industrial City, No. 6, Cangsha West Road, Jun'an Community Residents Committee, Jun'an Town, Shunde District, Foshan City, Guangdong Province
---